We Buy Gold Near Me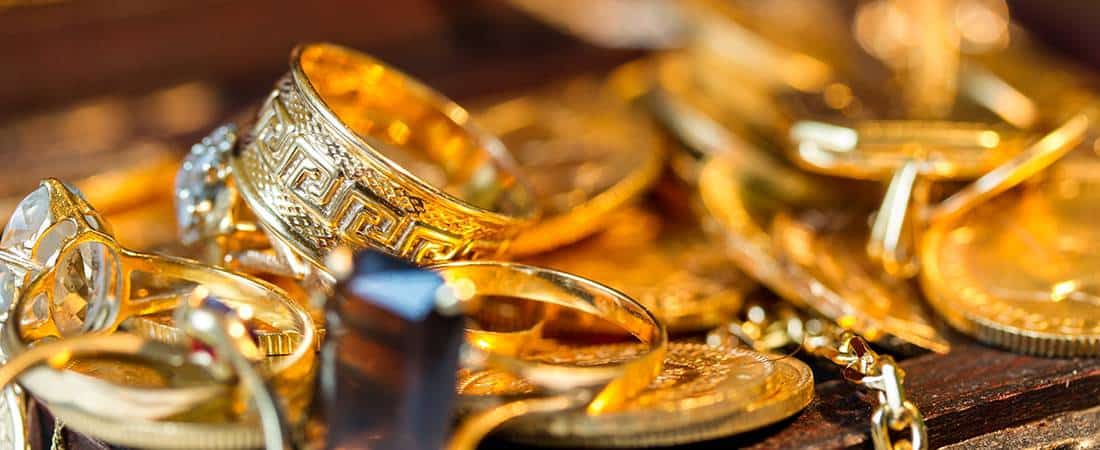 Looking for We Buy Gold Near Me in the Chicagoland suburbs? Visit AAA Jewelry & Diamond Exchange in Downers Grove at 1205 Ogden Avenue! Call 630-852-0003 to learn more.
We're among the premier gold buyers located in the Chicagoland area! We Buy Gold Near Me as well as silver and platinum jewelry, bracelets and necklaces for cash payment right on the spot. Visit our jewelry store and bring in your precious metals regardless of their condition. We make excellent cash offers!
Why not see the benefits of gold prices going up? Bring your unwanted gold and precious metals to our store and walk back out with some more money in your pocket.
From rings and coins to bracelets or necklaces – We Buy Gold Near Me! Come see our experienced staff to receive a no-hassle evaluation of your gold jewelry.
We Buy Gold Near Me – Sell Your Gold Coins
At AAA Jewelry & Diamond Exchange, we buy all kinds of coins: proof, bullion, numismatic and commemorative. Our evaluation process is fast and simple. Receive a fair price from AAA – see our expert staff for a no-obligation quote on your coins including:
American Silver Coins: Silver Eagles, Bullion Coins, Commemorative Silver Coins, Morgan Silver Dollars.
Foreign Silver Coins: Austrian Silver Philharmonics, Silver Chinese Pandas, Canadian Silver Maple Leafs,
Morgan Silver Dollars, Mexican Silver Libertads and Silver British Britannias.
American Gold Coins: We Buy Gold Near Me – Gold Eagles, Antique Gold Coins, Commemorative Gold Coins and Gold Bullion Coins.
Bullion coins are usually bought to be an investment instead of as a practical currency. Bullion coins are available in a range of different weights. Their metal value will sometimes be greater than the actual face value. Both uncirculated and proof bullion coins are manufactured by the U.S. Mint.
Proof coins, which can be uncirculated, are fairly rare and can be expensive. This type of collectible coin is produced particularly for the coin collection market or purchased for display. At the U.S. Mint, proof coins are generally struck twice to help highlight the interesting details of its design. The back side of proof coins are frequently reflective similar to a mirror. They are typically considered to be among the top quality coins issued by the Mint.
Foreign Gold Coins: We Buy Canadian Gold Coins, Gold Krugerrand, Mexican and Australian Gold Coins.
Numismatic coins can be classified as a form of bullion coin. Collectors who want to buy numismatic coins will sometimes pay a fairly high price because the coin's worth can be substantially greater than the market value of their precious metal contents. Numismatic coins are essentially quite rare coins that have external value. They can also be even more valuable if they feature a historically unique distinction, show specialized markings or if they were minted in a particularly unusual manner. We Buy Gold Near Me! Call AAA Diamond & Jewelry Exchange for a quote today.
Commemorative coins are generally not made for circulation as currency. These coins are made to commemorate landmark happenings in American history and to help raise funding that preserves the unique qualities of that history.
Sell Us Your Used Watches
At AAA Jewelry & Diamond Exchange, we're interested in your gold watches – even if they are broken and don't keep accurate time any more. We are looking to buy recognized watch brands as well as antique timepieces. If your watch has been engraved and customized – no problem – bring it on in for an expert valuation! Our appraisers will take a look at your watch to look for specific characteristics that confirm authenticity.