We Buy Gold at AAA Jewelry & Diamond Exchange – Visit Our Store at 1205 Ogden Avenue in Downers Grove – Phone: 630-852-0003
Welcome to one of the leading gold buyers in the Chicagoland suburbs! At AAA Jewelry & Diamond Exchange, We Buy Gold, silver and platinum jewelry, in addition to necklaces and bracelets for cash on the spot. Visit our store with any precious metals you may have – regardless of the condition or quality – we will purchase it with the best cash offers in the area!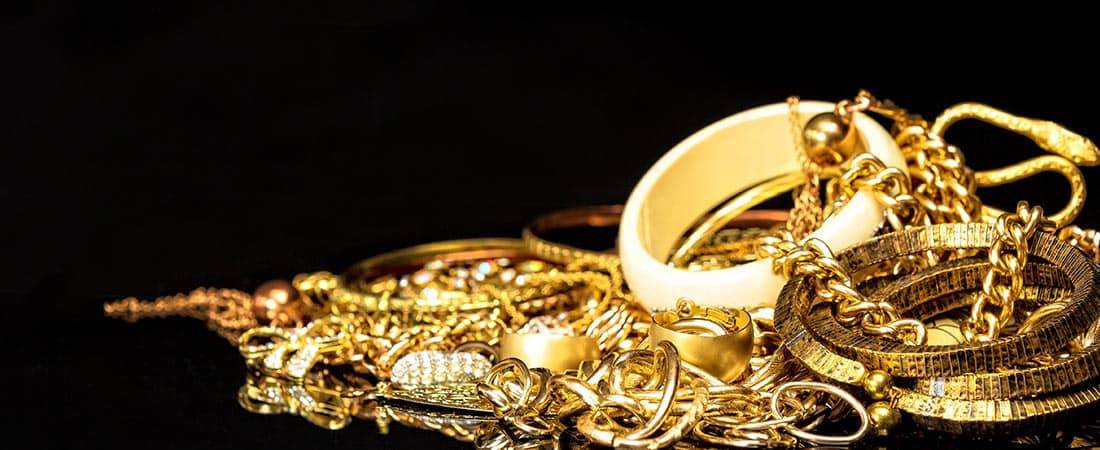 We Buy Gold
Why not benefit from high gold prices? Bring your unwanted gold and other precious metals in to our full service jewelry store and walk out with some extra cash in your wallet!
From gold rings and gold coins to gold necklaces or watches, We Buy Gold! Come see us for a no-obligation gold evaluation. You'll receive a fair price for your unwanted gold. Regardless of whether you own yellow, white or rose gold, we're interested.
We Buy Gold Coins
At AAA Jewelry & Diamond Exchange, we purchase all varieties of coins: proof coins, bullion coins, numismatic and commemorative coins. This includes any precious metals like gold and silver coins. Our assessment procedure is quick and simple.
Receive your price from AAA today! Get in touch with our experienced staff to get a no-obligation quote for the coins you wish to sell.
We Buy Gold and precious metal coins including bullion, commemorative and numismatic coins.
Foreign Silver Coins: Austrian Silver Philharmonics, Canadian Silver Maple Leafs, Silver Chinese Pandas,
Mexican Silver Libertads, Morgan Silver Dollar and Silver British Britannias.
American Silver Coins: Silver Bullion Coins, Silver Eagles, Morgan Silver Dollars and Commemorative Silver Coins.
American Gold Coins: We Buy Gold Eagles, Commemorative Gold Coins, Antique Gold Coins and We Buy Gold Bullion Coins.
Foreign Gold Coins: We Buy Gold Krugerrand, Canadian Gold Coins, Mexican Gold Coins, Australian Gold Coins.
Bullion coins are typically purchased as an investment rather than circulating currency. Bullion coins come in a variety of weights. Their precious metal value will frequently be higher than the coin's face value. The United States Mint manufactures uncirculated and proof bullion coins.
Uncirculated coins are basically coins that are not within the flow of commerce. All coins begin this way after they're minted, but some coins stay uncirculated. To be assessed as authentic, an uncirculated coin must be officially certified. This can only happen if the coin has its original sheen – which it probably will not if the coin has been circulating.
Also, there must be no indications of wear and tear. However, if an uncirculated bullion coin does have signs of wear it might be from being in contact with other coins while at the mint or during transportation. Our trained experts are able to identify the differences between these marks – so bring your gold coins to AAA today and get a no-hassle quote.
Proof coins also are uncirculated. They are relatively rare and can be costly. These coins are produced specifically for the coin collector's market or bought for display. At the mint, proof coins are typically struck two times to highlight the details of the coin's design. The back side of a proof coin is often reflective like a mirror. They are generally viewed as among the highest quality coins made by the U.S. Mint.
Numismatic coins can be viewed as a bullion coin. Collectors who buy numismatic coins sometimes pay a relatively high price because their worth can be significantly higher than the value of the precious metal contents. Numismatic coins are basically rare coins that have outward value. They can be even more valuable if they have a historical distinction, have special markings or were minted in an unusual way. We Buy Gold! Call us today for a quote.
Commemorative coins are coins that are not intended for circulation. These coins are produced to commemorate significant events in U.S. history and help to raise funds for preserving that history.
These coins are typically in demand because there's a limited number of them and they're available for a limited time.
We Buy Gold: necklaces, charms, rings, pendants, bracelets, earrings, anklets, cuff links, watches and precious stones such as diamonds or gemstones. We also purchase vintage, estate and antique jewelry. Your gold items can be new or old, scratched or mismatched – regardless of condition We Buy Gold.
AAA Jewelry & Diamond Exchange buys all varieties of designer brands. Whether you're interested in selling last year's designer watch or an antique bracelet, we'll gladly assess it for you and offer a fair price.
Differences Between Estate, Antique and Vintage Jewelry
Estate jewelry is basically pre-owned jewelry that can be manufactured during any era. Antique or vintage jewelry can also be categorized as estate jewelry.
Antique Jewelry is usually jewelry that was produced more than 100 years ago.
Vintage jewelry is typically identified by the era of manufacture and includes the historic Georgian and Victorian periods as well as Retro, Art Deco and Contemporary periods.
If you have pieces of jewelry that you no longer want, please bring them to AAA Jewelry & Diamond Exchange – We Buy Gold!
Differences Between Gold Filled and Gold Plated
You can generally expect to make the most money by selling jewelry that has a high percentage of precious metals. On some occasions AAA may purchase items that are gold filled, although these items typically don't contain a lot of gold, which lowers the prices we may offer.
Gold plated simply means the piece of jewelry has a very thin layering of gold across another metal piece – usually nickel, copper or silver. Gold plated jewelry is typically quite durable and provides an appealing finish. Gold plating is utilized frequently for costume jewelry to lower the item's cost.
However, this gold covering gets tarnished with time and may wear away or result in skin irritation.
Gold filled jewelry items are typically gold bonded to a foundation metal like brass or sterling silver. Gold filled uses a gold alloy that makes it stronger based on the karats. In contrast to gold plated jewelry, gold filled items have a thicker coating even though gold still accounts for a mere fraction of the item's total weight.
We Buy Gold – Sell Us Your Used Watches
At AAA Jewelry & Diamond Exchange, We Buy Gold watches – including used or broken watches. We are looking to purchase luxury brands in addition to antique watches. If your timepiece has been personalized or engraved it's not a problem – bring it to our store for a valuation! Our expert appraisers will inspect your watch to identify certain brand characteristics to verify its authenticity. Many luxury watches will include a certificate of authenticity.
We Buy Gold – About AAA Jewelry & Diamond Exchange
For more than 30 years now, brides and grooms have looked to AAA Jewelry & Diamond Exchange to help them choose, design and fit customized, beautiful engagement rings and wedding rings. Thinking about popping the question to that special person in your life soon? Bring your vision of what your ideal piece of jewelry may be and we will make it come true!