AAA Jewelry & Diamond Exchange – Full Service – Beautiful Jewelry – Great Prices – 630-852-0003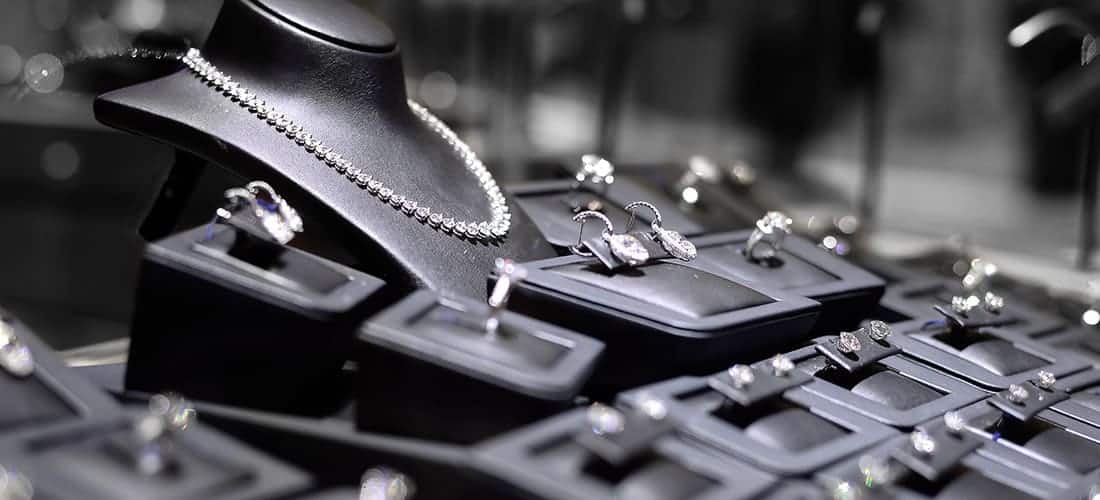 Beautiful Jewelry
There's nothing like jewelry to show the special people in your life how much they mean to you. From engagement and wedding rings to diamond necklaces and bracelets, jewelry is a timeless gift that endures. At AAA Jewelry & Diamond Exchange, we've been helping clients select beautiful jewelry for more than 30 years right here in the Chicago suburbs. We have an incredible assortment of diamonds and gemstones for you to choose from – and an experienced staff that's ready to help you find the Beautiful Jewelry creation that's exactly what you have in mind! We're specialists at customizing engagement rings – we've helped countless couples select a ring that's just right for their spouse-to-be. Call us for an appointment or stop in at our shop at 1205 Ogden Avenue in Downers Grove!
Customized Beautiful Jewelry – Affordable Pricing
For personalized Beautiful Jewelry designs of your wedding or engagement ring, we always begin with your vision first. We'll assist you in selecting a band that's the ideal complement with other elements of your ring's design. Then, we go to the next step – the selection of setting, type of stone, metal style and other options that will capture your feelings for your fiancé. Even if you have just a limited idea of the Beautiful Jewelry item you want – no problem! Just visit our store and meet one of our very imaginative designers. We love making your ideas for that unique piece of jewelry become a reality! A popular approach is to simply bring us jewelry you already have that we can modify. We can even use pieces or gemstones from old engagement rings and create a new ring with materials from our inventory. We work with your budget!
The elegance of diamonds, gems and jewelry have captivated imaginations the world over for generations. For an idea of just how important jewelry has been for civilizations through the ages here's a few interesting facts about jewelry from around the globe:
*100,000-year-old beads made from sea shells are one of the oldest known pieces of jewelry ever discovered.
*The word jewelry comes from the old French jouel, which in turn comes from the Latin jocale, which translates to 'plaything'.
*Some cultures believe that jewelry can protect against malevolent spirits.
*Live insects were a part of jewelry in some ancient societies. The Egyptians wore scarab beetles into battle, while Victorian-era Britain some fashion-conscious folks had live beetles attached to their clothes by fine gold chains.
*Platinum alloys range from 90 to 95 percent purity.
*Venetian glass artists developed many artistic ways to make beautiful glass beads.
*Diamonds were initially mined in India.
*British crown jewels include the huge Cullinan Diamond, which is a piece of the biggest ever rough diamond ever located. It was discovered in 1905 and weighed about one pound!
*Thinking about an engagement ring for your soon-to-be-beloved? If so you're in good company! Engagement rings can be traced back to 1477!
*Amethyst is a version of quartz. Its attractive purple color makes it a relatively popular semi-precious gem for jewelry.
*Emeralds were reportedly mined in Egypt as far back as 3500 BC.
*A large gem-quality ruby can be valued even more than a diamond of similar size!
*In the Sanskrit language, the word for ruby translates to "king of precious stones."
*Although the most popular color of sapphire is typically blue, sapphires are also available in other colors.
*Turquoise is generally found in just a few locations, with most turquoise found in the southwestern USA. Turquoise is featured in traditional Native American jewelry as well as modern creations.
*In ancient Roman times only people considered to be a part of "high society" typically wore rings.
*Wedding rings worn by men gained popularity during the 20th century. By the 1940s, about 85 percent of weddings in the USA included rings for both bride and groom.
*Ancient bracelets carved from mammoth tusks have been discovered.
*Copper jewelry has been in use for thousands of years!
*Mesopotamia tombs dating back to 2900 BC were filled with gold, silver and other valuable jewelry.
*In ancient Assyria men and women wore large amounts of jewelry such as amulets, ankle bracelets and multi-strand necklaces.
*In ancient China, silver was valued as much as gold. Jade was also sought after, prized for its durability and beauty.
Here are a few more fun facts about gold:
*The word "gold" derives from the Old English word "geolu," which means yellow.
*More steel is developed per hour than all of the gold that's been excavated in history, which is approximately 161,000 tons.
*Gold can be located beneath all seven continents.
*Researchers believe that around 80 percent of the world's gold remains underground, with much of it in the world's oceans.
*The world's first gold vending machine was introduced in 2010 at a luxury hotel in Abu Dhabi.
*Until 1961, most economies in western civilization were on the gold standard.
*Fort Knox is believed to hold about 147 million ounces of gold.
*For ancient merchants, a carat was a unit of volume based upon the carob seed.
*The most expensive gold coin in the world is the 1933 Double Eagle. It was sold at an auction in New York City in 2002 for $7.59 million.
*Former business tycoon Dennis Kozlowski once purchased a gold-threaded shower curtain valued at $6,000.
*Gold is resistant to rust and does not form an oxide film on its surface when exposed to air.
*Among the 92 elements found naturally in the earth's crust, gold is the 58th most rare.
*Gold's chemical symbol is Au, which is from the Latin word "aurum."
*The melting point of gold is just over 2,000 degrees.
*Gold is a great conductor of electricity.
*Gold, which is the most malleable pure metal known to mankind, can be molded by hand in its purest form.
*In 1869 a giant nugget of gold was discovered in Australia. The nugget was about 250 square inches. Another very large gold nugget – also discovered in Australia, was put on display at the Golden Nugget Casino in Las Vegas, Nevada.
*Pure gold doesn't cause skin irritations, and can even ease arthritis pain.
*The first place medals awarded at the Olympics were made from pure gold until the 1912 games.
*Gold is so flexible that just a single ounce of it can be extended into a wire about 60 miles long.
*About 65 percent of the earth's gold is from the nation of South Africa. The largest consumer of gold is India.
*Gold is the official state mineral for California and Alaska.
*90 percent of the world's gold mining has occurred since the discovery of gold at Sutter's Mill in California in 1848.
*Some speculators in the midst of the California gold rush paid more for an ounce of water than they received for an ounce of gold.
*South Dakota and Nevada mine more gold than any of the other states.
*Scientists believe that gold exists on other planets like Mars, Mercury, and Venus.
*Because of its ability to limit glare and heat, the visors on astronauts' helmets are coated in a very thin, transparent layer of gold.